Some years back, and I'll need to check the details, my parents were in India and fell in love with the tent they were staying in somewhere. It was similar to the tents they stayed in while on safari in Africa somewhere. (Clearly, I'm not quite up to speed on the details.) Anyway, they loved it, ordered one, and it duly turned up some months later. It was only missing one part, a fiendishly complicated joint which a friend managed to construct for us (yay Simon!).
It takes about seven man-hours to go from this:
Step 1: Sweep the plinth, and spray for earwigs
to this:
Interior, unfurnished tent
Now, it's not this: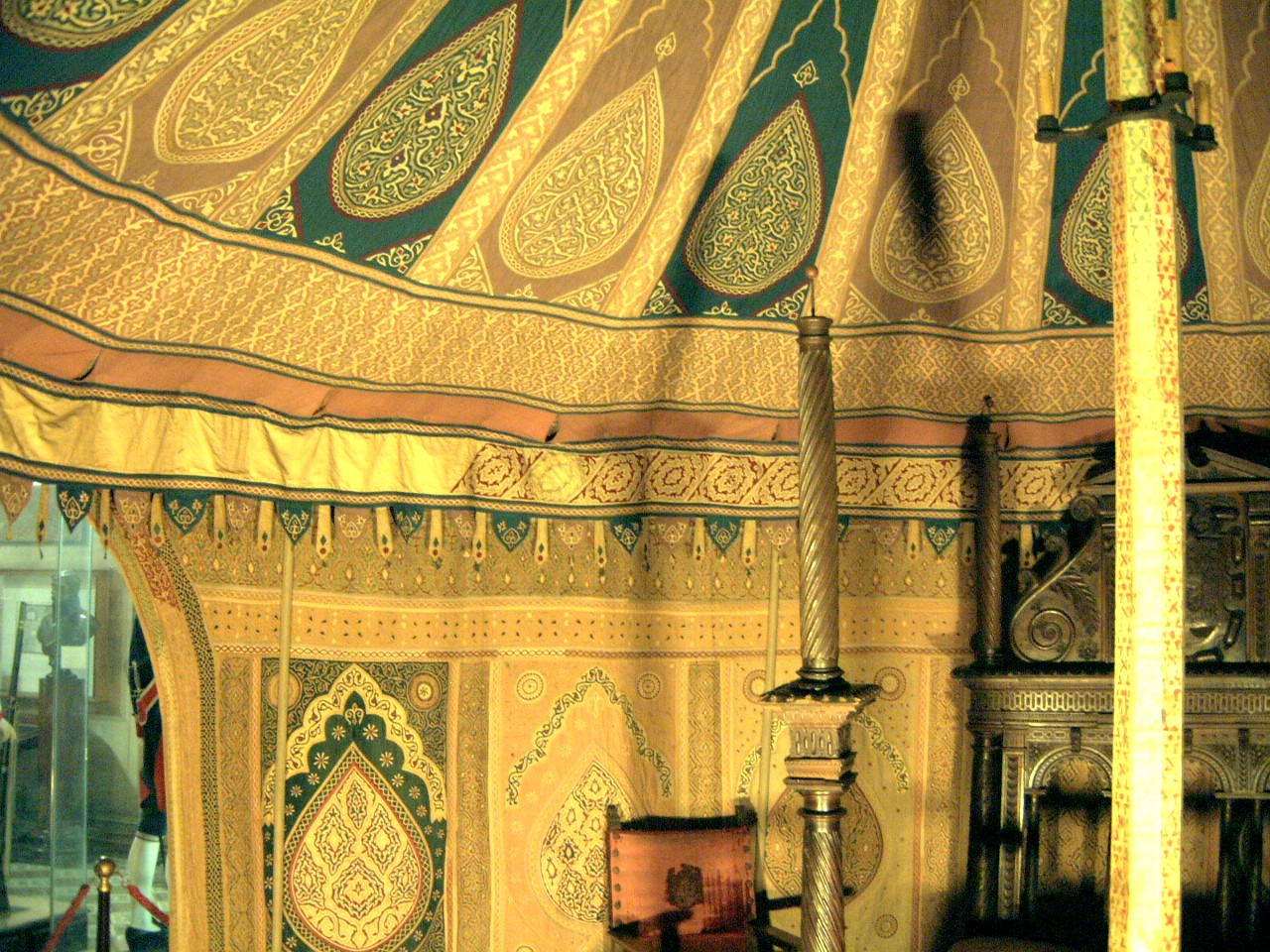 Tent of Carlos V, source: http://www.greydragon.org/pavilions/Spain/carlos-v16.jpg
but it's not too shabby.
After the jump, you can see how the tent is assembled.